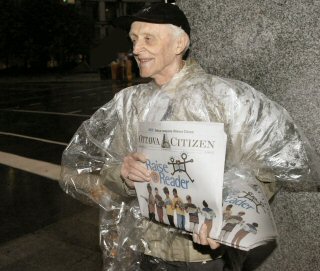 September 25th was Raise-a-Reader Day. Yours truly, along with 230 others, were on downtown streets, in the rain, hawking special edition copies of the Ottawa Citizen, in exchange for donations to help fund children's literacy programs.
We are concerned that one in four Canadian kids, arrive at school, on their first day, without ever having had a book read to them, meaning they are already falling behind.
The donations, along with receipts from single copy sales of the Citizen, and money from sponsors, raised $39,000.